Airtel | Airtel 3g | Airtel 3G | 3G Services | Airtel iPhone3G | Airtel 3G Tariff | Airtel 3G Tariffs | Airtel 3G Packages | Airtel 3g launch | Airtel 3g launch date
Airtel 3G Service is going to starts from December 2010 in India. If you are Airtel Subscriber from Metro cities of India, you will get first opportunity to use 3G service of Airtel. Rest of cities and villages of India will get Airtel 3G service later.
Delhi, Mumbai, Kolkata, Chennai and some other metro will get 3G Service of Airtel in December 2010.
Tariff plan is coming soon. Itis expected that Tariff plan will be higher that MTNL 3G service but it should be lower that the tariff plan of BSNL 3G service.
It is expected that tariff plan of Airtel 3G services will be more or less same to tariff plan of TATA DOCOMO, that you can see here.
Prepaid and postpaid 3G plan is expected to be different.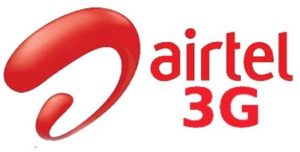 There should be unlimited data transfer plan in Airtel 3G service.
If you are Airtel user, 3G will work on your existing 2G SIM Card. You will not be required to change your SIM Card. To avail 3G service you need to activate it by requesting at customer care. Your mobile handset should be 3G network compatible.
When your mobile connection is activated for 3G services, you will receive a confirmation from Airtel and you will be able to latch on to 3G network and will see 3G/3.5G on your phone instead of Edge or 2G.
Existing Airtel Data card will also work on 3G network.