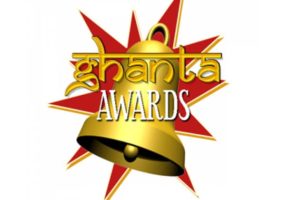 Ghanta Awards list | Ghanta Awards | Ghanta Awards highlights a2znews.net
The annual Ghanta Awards, dishonouring Bollywood celebrities, have been announced.
Ghanta awards have dishounoured several celebrities for their worst and flop offerings in Bollywood from Diwali 2009-Diwali 2010.
Aishwarya Rai has always remained the favourite of jury of Ghanta Awards. She has topped the list this year as well.
Aishwarya Rai has been awarded the trophy of Worst actress for Raavan and Action Replay.
Himesh Reshammiya has been declared as the Worst actor for Radio.
Lara Dutta and Zayed Khan have been declared worst supporting actress and worst supporting actor respectively.
The awards in other categories are as follows:
Worst Director Sajid Khan
Worst Film Pyaar Impossible
Worst Song Jailhouse Rock (We Are Family)
Worst Rip-off Prince
Worst Breakthrough Aditya Narayan (Shaapit)
source: http://english.samaylive.com/entertainment-news/676482218/ghanta-awards-dishonours-bollywood-celebrities.html