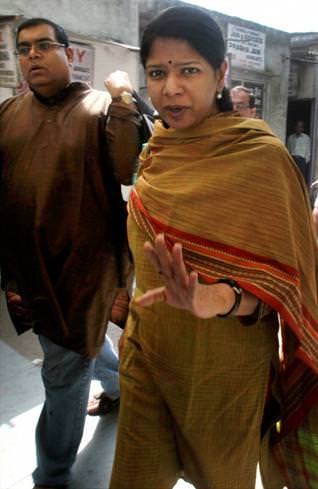 There are many famous personalities in the world who have their base in Tamil Nadu, some prominent men and popular women are known whereas the others are not known. Here are eight of the most prominent women personalities who have a strong Tamil blood in them and are taking the fame to new heights.
Indra Krishnamoorthy Nooyi: A business tycoon and the present Chairperson and the CEO of the world's second largest leader in the food and beverages industry, PEPSICO. She was born in Madras and did her basic graduation in the city. She has been consistently ranked in the World's 100 Most Powerful Women.
Navanethem Pillay: Most commonly referred to as 'Navi' Pillay, she has served as the United Nations High Commissioner between 2008 and 2014. She was born for a Tamil descendent family settled in South Africa. She is currently serving as the 16th Commissioner of the International Commission Against the Death Penalty.
Bhanurekha Ganesan: Popular with her stage name 'Rekha', she is popular in the Indian cinema industry. Well known for her versatility and style, she has been recognized as one of the classic actresses of all-time Hindi Cinema. She was born in Madras and is the daughter of the veteran Tamil Actor Gemini Ganesan.
Waheeda Rehman: Famous as a Hindi actress, not many people know that her origin is in Tamil Nadu. She was born in Chengalpattu and learnt Bharatanatyam in Madras. There is a wide misconception that she was born in Hyderabad due to the fact that she got her movie breaks in the Telugu industry, but she is truly a Tamilian in heart and soul.
M.K. Kanimozhi: The daughter of former Chief Minister of Tamil Nadu, Kalaignar M. Karunanidhi, Kanimozhi is the living example of Barathiar's 'Puthumai Pen'. Though the family has a rich political background, she hails from a community that does not give much prominence to women. Be it Tamil literature or art or even politics in Tamil Nadu, Kanimozhi has made a mark in every single way. Her spouse Aravindan is her pillar of strength, truly the man behind the woman!
Kamala Devi Harris: Kamala Harris is an American politician and lawyer. She is currently the Attorney General for the state of California. Though she was not born in Tamil Nadu, she clearly has her roots from there, which is evident from her name. Her mother was a prominent researcher in Madras before she migrated to the United States of America.
Hema Malini: She is the 'Dreamgirl' in Bollywood and a very popular dancer in her times. She was born to a Tamil family in Madras to a film-producer mother, which instigated her interest in movies right from her childhood. Though she made her acting debut in the Tamil film industry, the Hindi film industry lured her with movies and she eventually fell in love with Dharmendra, got married and settled in Mumbai.
Vera Mindy Chokalingam: Professionally known as Mindy Kaling, she is an American actress/ comedian who has made a mark with her series called as the 'Mindy Project'. She was born to a Tamil father and Bengali mother. She has written the popular US show called as 'The Office'.